Boat day cancelled. :( Thanks, tropical storm Lee.
Not only that, Saturday mornings are usually reserved for running. I woke up, considered running in the rain (which I've done before and usually enjoy
)
, went to feed and love Lola, and realized the strength of the wind. No running for this girl in this crazy wind.
The rain is supposed to continue for 2-3 days. I have no gym membership other than CrossFit, so I have nowhere to work out except my house. I'm trying to come up with an at home workout. Here are some ideas:
100 burpees - Yes, I hate them, but they are a total body workout. And it would be a challenge.
another option
:
2 rounds -
50 squats
50 lunges (25 each leg)
50 sit ups
50 push ups
50 dips
50 bird pickers (25each leg)
Dinner
I was lonesome for my dad last night, so I convinced him to come to see me by telling him Lola missed her paw-paw. I'm already using the grandkids against my parents. :)
He and my sister came over, then we went to
Fat Cat Cafe
in downtown Lake Charles for dinner.
I ordered the Tuna Salad.


Tuna Salad- Baked Ahi Tuna mixed with Shallots, Fennel, Roasted Red Pepper, Almonds, Dates, Sun-dried Tomato Aioli. Atop a bed of Mixed Baby Greens w/ a Lemon Peppercorn Vinaigrette $9
It was delicious. They put the vinagrette on the side and I didn't even touch it.
This was probably the best tuna salad I've ever eaten. The texture was phenominal; the tuna was tender and flakey, the almonds were crunchy, the dates were chewy. The flavors all worked very well together.
They put a HUGE scoop on top of the lettuce, so could only finish about half. I took the other half home to put over some greens and eat for lunch today.
My dad had the burger with sweet potato fries and he said it was good. He especially like the sourdough bread.
My sister had the Tom with garlic fries, which was a roasted eggplant, zucchini, and onion sandwich. She said it needed meat. Go figure, a vegetarian sandwich needed meat. She said the onions were delicious, though.
There was a very talented musician playing while we dined. This can sometimes be a huge issue for me, because often they play too loud and you can't hold a conversation over the music. But I am pleased to say, it was not too loud. Maybe because they had him in a cubbie/closet in the window front of the restaurant.
Are you ready for some Football?
I'm off to enjoy my Saturday. Football tonight! Geaux Pokes and Tigers!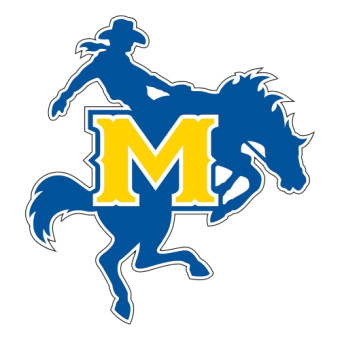 Stay dry, South Louisiana!
Any ideas for an at home indoor workout?