If I had to guess, I would say right now, I am probably laying on the beach, basking in the sun, with a margarita in one hand, snacking on some of the roasted chickpeas I brought along.
Don't you wish you were those chickpeas and I had brought you along?
Roasted Chickpeas
ingredients:
2 cans chickpeas
spray canola oil
1/2 tbsp garlic salt
1/2 tbsp onion powder
1/2 tbsp salt
1/2 tbsp black pepper
1 tbsp chili powder
1/2 tbsp smoked paprika
1 tsp smoked chipotle
2 tbsp lime juice
not pictured: lime juice.
directions
:
- Preheat oven to 400 degrees.
- Rinse chickpeas throughly. Rub dry between paper towels, removing skins.
- Place chickpeas in a bowl. Spray with canola oil and toss to coat.
- Add all spices/seasonings and lime juice to the bowl. Toss to coat.
- Spray a baking sheet with canola oil. Spread chickpeas on baking sheet in thin layer.
- Bake at 400 degrees for about 50 minutes or until crunchy, stirring every 15 minutes.
Bon Appetit!
Go Pokes!
Today is the McNeese Cowboy's first home game of the season.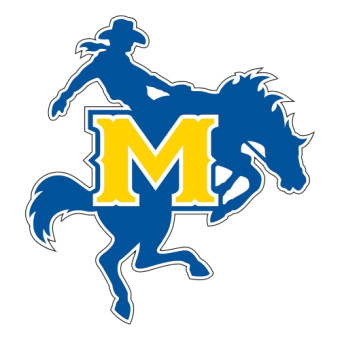 If I could be at two places at once, I would be with my Ponkies tailgating the day away. I will drown my sorrows of not being there in another pina colada. :)